50 Year Freemason Recognised
Bro Clive Morris celebrates 50 years a Freemason...
Derwent Lodge No 40 this week celebrated Bro. Clive Morris reaching his 50th year in freemasonry!
Although in lockdown it was still possible to get his certificates to him and both he and his wife expressed their surprise and delight at receiving them.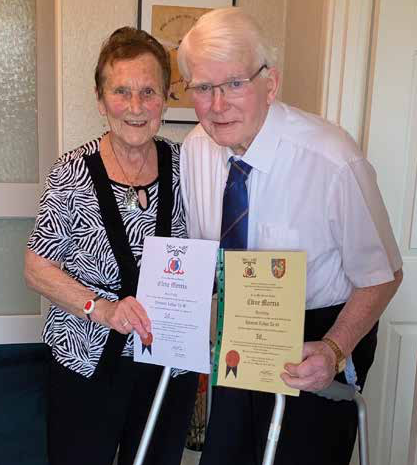 Bro. Clive has undertaken most offices in Derwent Lodge and has done so with attention and aplomb. He has been a great inspiration to those in the Lodge who have been working to get the most from their freemasonry.
Bro. Clive was made an honorary member of the Lodge 2 years ago in recognition not only of his great commitment over time, but also his inspiration, guidance and support.
All of us in Derwent Lodge wish him good health and happiness.
Here is the Lodge Newsletter recognising Bro. Clive's service.